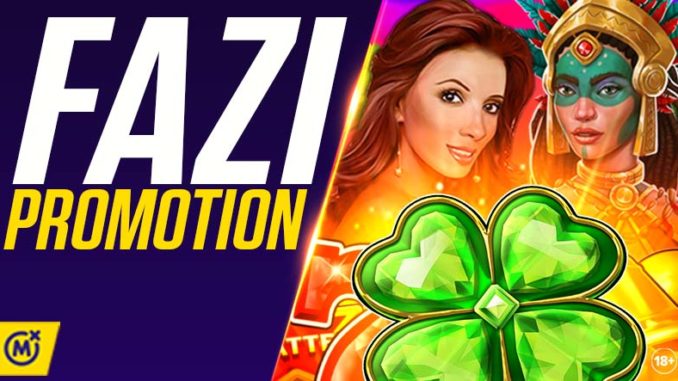 The Mozzartbet Kenya Fazi Promotion will start on May 22 and will last until May 30. Participation in the promotion is open to all Mozzart Bet site registered players who will play the selected games:
Mozzart Hot 40, Fruity Hot, Very Hot 20, Lost Book, Golden Crown, Buffalo Fortune, Turbo Hot 80, Lolla's World, Great Whale, Pyramid, Book Of Bruno, Viking Gold, Wizard, Monsters, Pirates, Postman, Action Hot 20, Fruit Island, Mayan Coins, Very Hot 5.
The first 50 players who have the largest MAXIMUM NUMBER OF BETS (SPINS) IN ALL PROMO GAMES between May 22 at 00.00 h and May 30 at 23:59 h will get cash prizes. Participation in the promotion requires a minimum stake of at least 10 KSH. Bets less than 10KSH will not be included in the promotion.
Mozzartbet casino Kenya offers a total prize fund of 150,000 ksh and payment of cash prizes to players' accounts will take place on May 31, 2022. Note that a player can only receive one bonus at a time and that the bonuses are non-transferable and cannot be redeemed for cash.
Prizes will be distributed as follow:
1st place 45,000 ksh
2nd place 25,000 ksh
3rd place 15,000 ksh
4–5. place 7,500 ksh
6–10. place 4,000 ksh
11–30. place 1,000 ksh
31–50. place 500 ksh
Register at MOZZARTBET and take part in the Promotion to win CASH PRIZES!